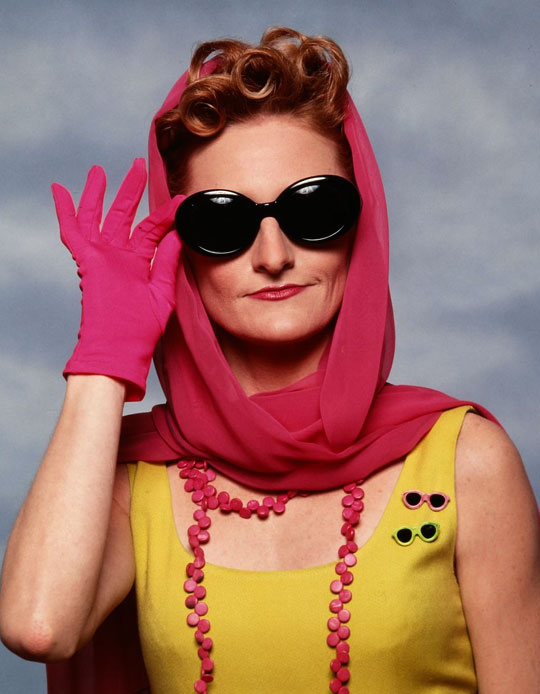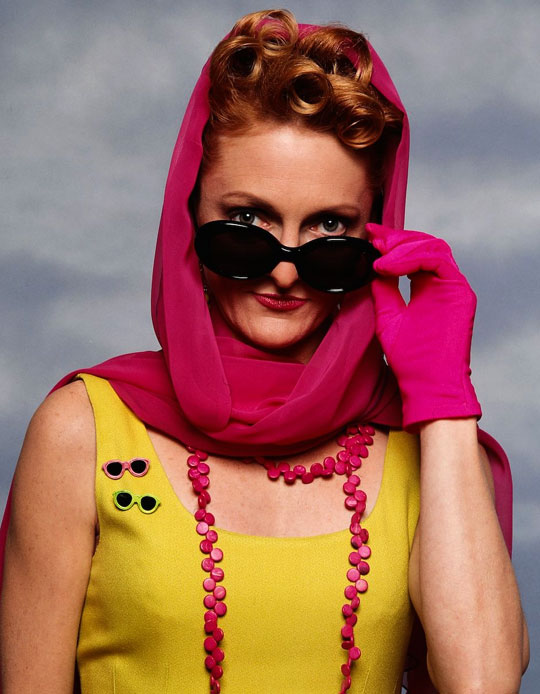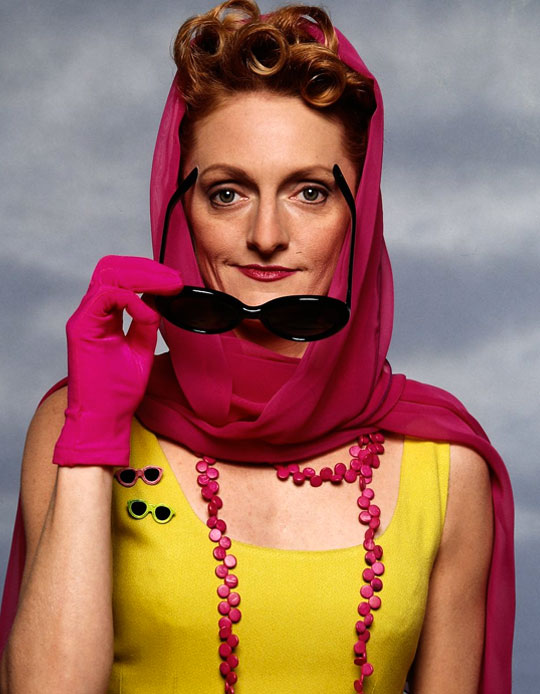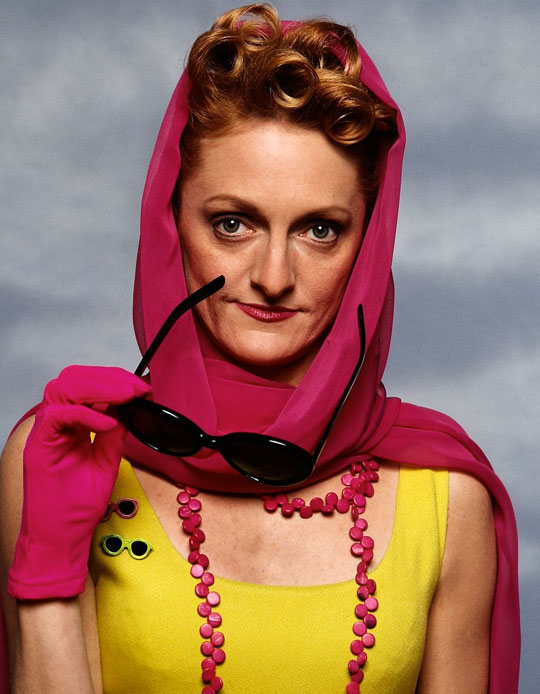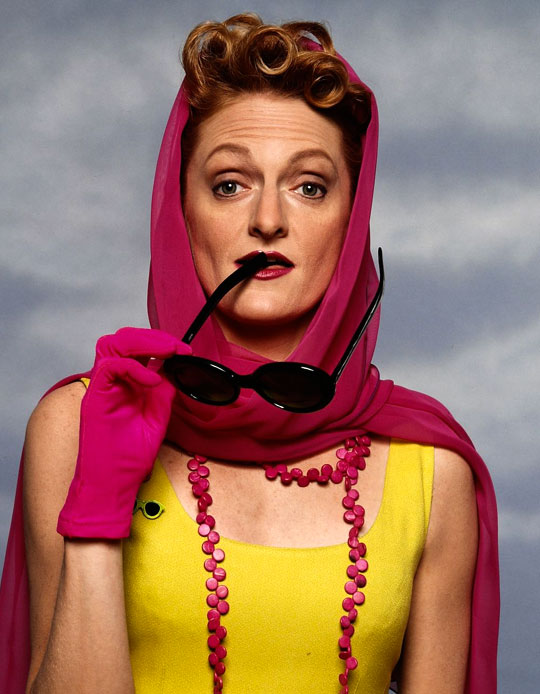 "If she were a chef, her spice cabinet would need restocking daily.  Bernard seasons her material to taste, and cooks with a high flame." – Mark Keating, Sound Views
When Mary Ellen graduated from Pace University with a degree in Drama, she and some friends followed the advice of an actor-professor who said: "Make your own work." They started a theater company.
Mary Ellen acted in many of the group's productions, drawing praise for her comedic turns in their originally conceived British Music Hall revue.
Playing directly to the audience inspired her to put together a solo act incorporating her offbeat humor and eclectic musical tastes. In New York City cabarets, she developed her signature hybrid show of obscure vintage tunes and deep-cut pop songs strung together with bits of stand-up.
When she released her first album Point of Departure, a New York radio personality described her as "Tom Waits meets Tracey Ullman." A fan compared her to Frank Zappa. And she was told she might have a hard time getting into certain types of venues because she was "a little too entertaining."
Still, she built up a respectable following among music fans and non-commercial DJs. Soon she was appearing in clubs, theaters, and festivals (and malls and bookstores) around the Northeast as a featured act or as an opener for such artists as John Prine, Richie Havens, Tom Paxton, and John Sebastian.
Hankering for new material, Mary Ellen began collaborating with her husband and creative partner, the musician-songwriter Paul Guzzone. She fed him lyrics that were folky, bluesy, jazzy, funny, or a combination thereof.
Their original tunes appeared on her two follow-up albums, Coney Island Mojo and Bus Stop. Each garnered reviewer praise and airplay around the U.S. and in Europe.
Coney Island Mojo was praised as "a multi-faceted, personality-infused urban carnival" (Seth Rogovoy, Berkshire Eagle) and one of "the ten best albums of 1996 that you've probably never heard of – but should have" (Steve Bornstein, Mixx Magazine).
Bus Stop was hailed by Jeff Wignall of WPKN Radio in Bridgeport: "More than a mere gathering of beautifully performed and recorded songs (which it is) … it's one of those rare albums whose sum is greater than the total of its parts."
Mary Ellen continues to perform occasionally, but her primary endeavor at present is shepherding her musical theater piece, The Mountains Are Burning, to the stage.
Photos by William Lulow.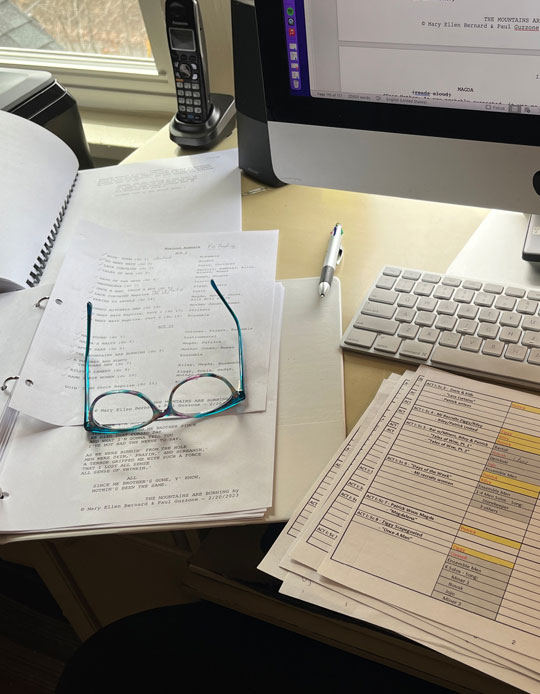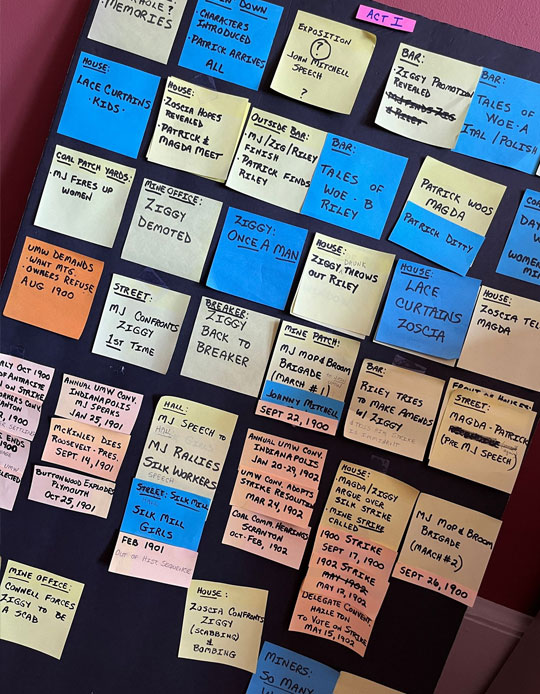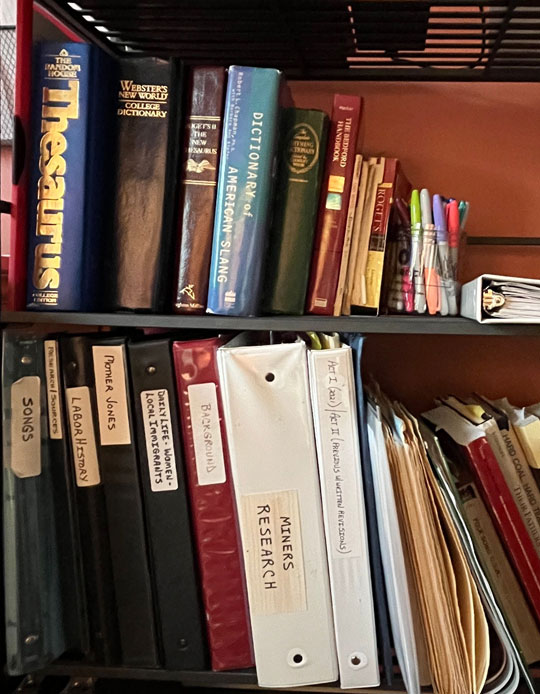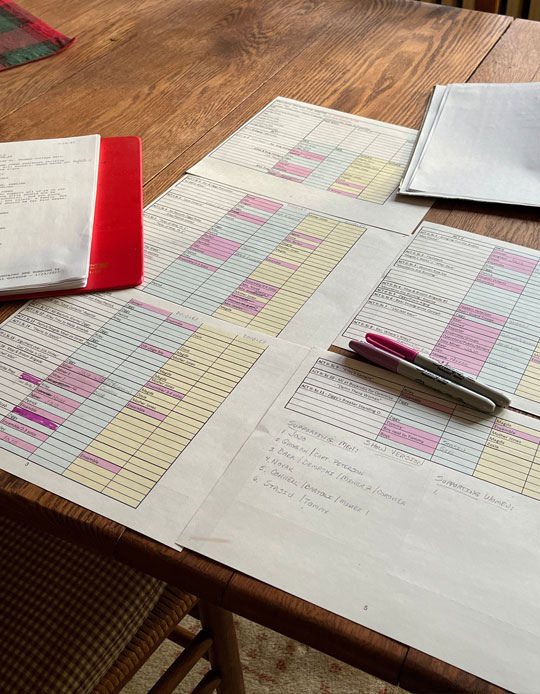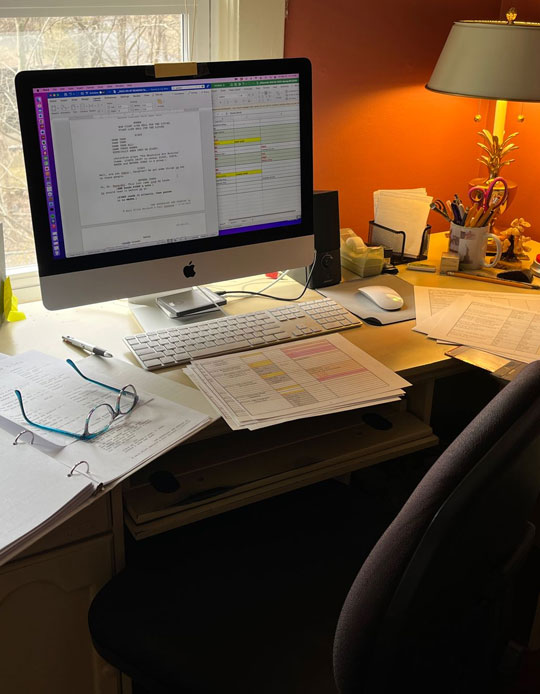 With a knack for language and a need to support her theater habit in a way that did not require balancing plates on her arm, Mary Ellen landed in publishing.
In her first job, at Billie Jean King's womenSports magazine, gifted women staffers mentored her in journalism and business, becoming lifelong role models. It was a major point of pride to see her name among them on the masthead.
A few years later, Mary Ellen broke into a new professional level as a copywriter at Doubleday Publishing. There, she persuaded readers to dive into the latest saga or biography, writing snappy descriptions for book jackets. Among them was Barbara Taylor Bradford's debut bestseller, A Woman of Substance. The author liked the jacket copy so much she sent Mary Ellen a thank-you note.
In her next job, at Simon & Schuster, Mary Ellen worked with such renowned editors as Michael Korda and Nan Talese, developing sales materials for major authors – George Harrison, Dr. Joyce Brothers, and Oriana Fallacci, to name a few. At the time, S&S was considered "the Yankees of the publishing business," so this was playing in the majors for sure.
Since then, as a freelancer, Mary Ellen has written online content, informational resources, blogs, and promotional pieces for artists, organizations, and businesses, including the non-profit Magic Box Productions, the Union of Adjunct Faculty at Pace University (of which she was a founding member), and the award-winning federal contractor Performance Excellence Partners.
Along the way, her forays into sketch comedy and stand-up provided an outlet for her observation and satire. Writing song lyrics was a natural extension, encouraged by her husband and creative partner Paul Guzzone.
"Twice in my life Paul challenged me to attempt a new form of self-expression. Both times it led to a life-changing artistic practice: first, songwriting; then, developing a full-length musical."
The couple's collaborations are featured on Mary Ellen's albums Coney Island Mojo and Bus Stop and in their musical, The Mountains Are Burning.
Mary Ellen also wrote countless lectures about the business of theater and film during her 20 years as an adjunct professor at Pace University, where she developed and taught the course How the Entertainment Industry Works for the School of Performing Arts.